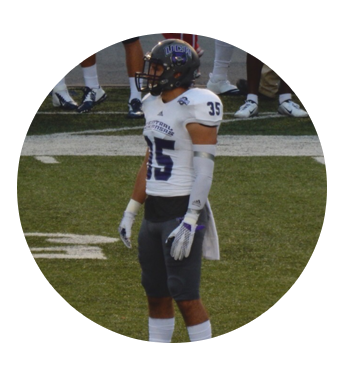 Jacob Sisk was a Class of 2014 prospect who had no offers before Coach Gaines started to work with him and within 3 months he had a FULL SCHOLARSHIP offer to the University of Central Arkansas
What We Do
We work with students at all high school grade levels. Our staff will go to your house to conduct an evaluation and work on your child's profile. Once we get the complete details, we'll send their profile and video to some of the best colleges we are connected with.
Approachable and Trusted
Our owner is very hands-on in getting to know each athlete in our program. We communicate with your child on a regular basis and only accept a certain number of applicants to make sure communication is smooth sailing. Throughout the recruitment process, we'll guide you with the necessary steps and procedures so you can easily complete the requirements.